Grave decorations for individual designers
The weha grave jewelry assortment is as diverse as the current gravestone design. Carefully patinated lanterns, vases, holy water basins, but also high-quality figures, ornaments, stainless steel crosses and lettering complement ambitious grave memorials.
Current Trends
The latest trends and innovations in the segment of gravestone design can be found here:
Experienced bronze craftsmen...
...ensure the consistently high quality of processing and patination.
Together with the weha team, they accompany the entire manufacturing process from design to patination and surface sealing.
The design of the models incorporates suggestions from many stonemasons. Through this continuous development process, the weha grave decorations always remain attractive.
To match the outer form, the German bronze atelier is constantly developing the coloring and patination.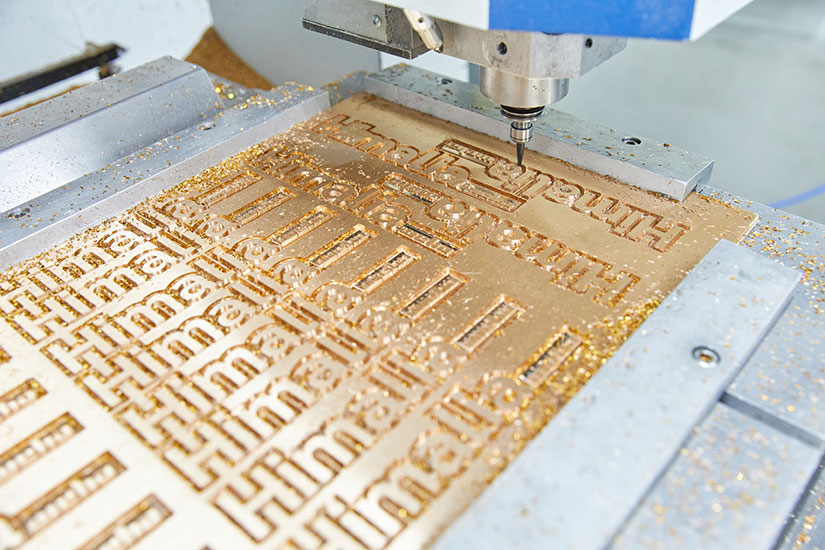 Lettering made by weha
Since 2021 we offer milled aluminum and bronze lettering from our own production.
Thanks to the investment in a CNC milling machine, experienced specialists produce the fonts precisely and with delivery times of only a few days in Germany.
Their advantages over single letters:
Only 3 holes per letter, instead of 2 holes per letter
Easy alignment of distances and heights
Enormous time saving especially on rough stones
Consistent quality
Do you already know our patination board set? Proven as a sales aid and for sampling at your site. The shade of the delivered articles corresponds exactly to the samples in the patination board set.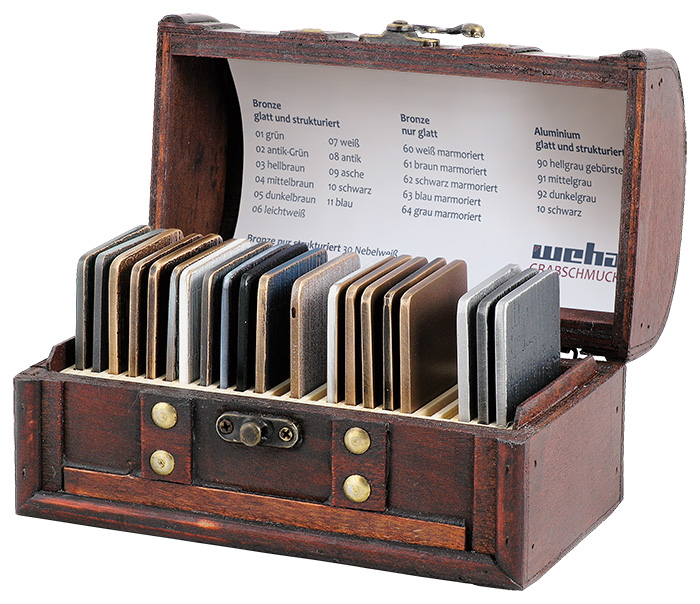 Rust optics for the extra look
In the garden area, surfaces in rust looks have found the way into the garden already long time ago.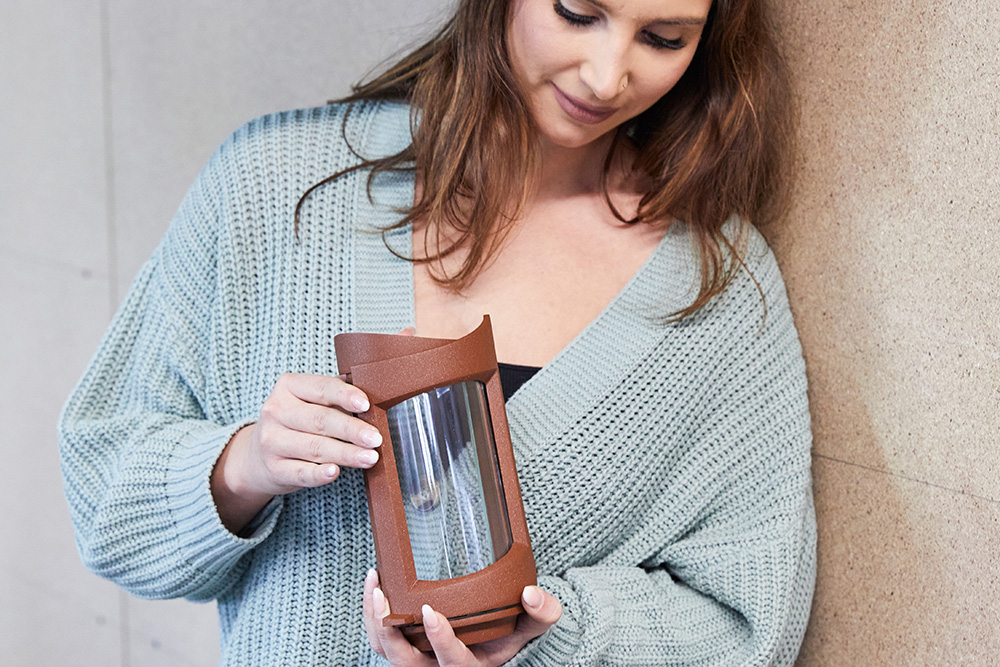 Other interesting categories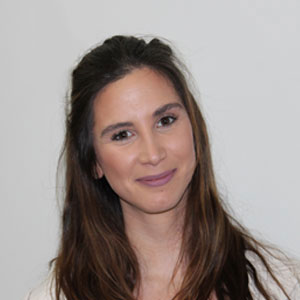 If you have any questions about our products, please feel free to contact me at any time.