Compressed air - the universal power source
Compressed air is indispensable in modern stone processing. Compressors, refrigeration dryers and tools from weha are reliably matched to each other.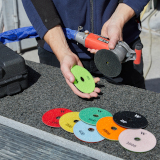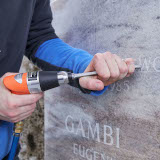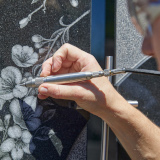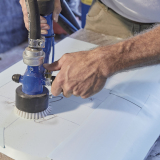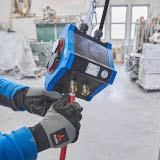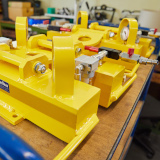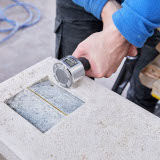 Compressors from weha
The three most common types of compressors are reciprocating, screw and mobile, each suitable for different applications.
To find the right solution for your individual requirements, weha's customer advisors analyze the air requirements of all consumers and take into account a reserve for future expansion. If you only need a compressor for a short time during the day, we recommend piston compressors, while screw compressors work most economically in continuous operation and are suitable for operations that require compressed air permanently and want to call it off at many stations simultaneously.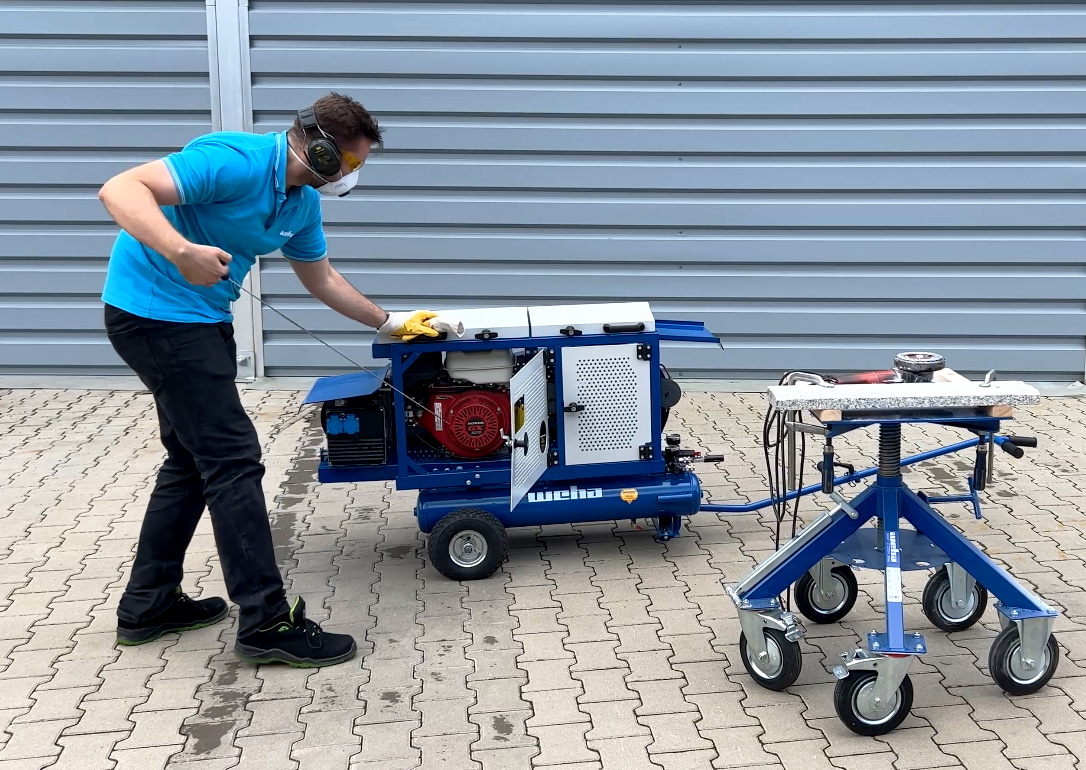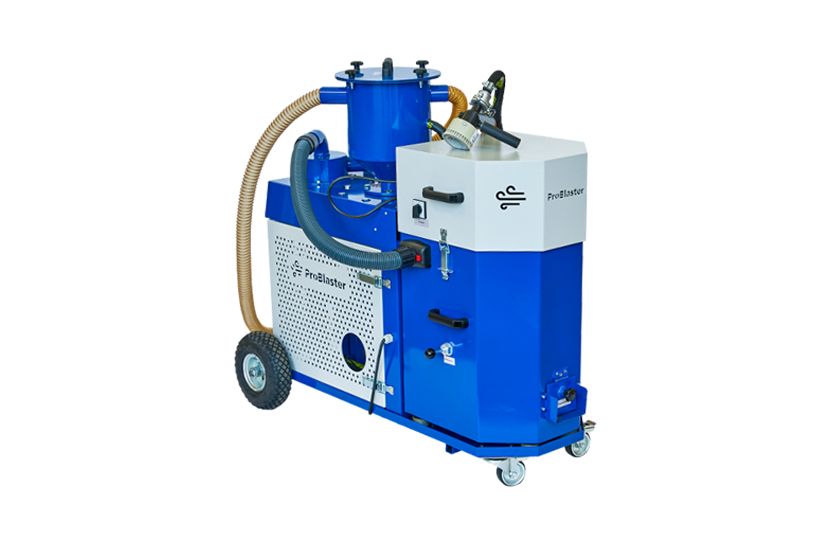 Sandblasting technology
Our sandblasting equipment is easy to use and allows you to process the surface of your workpieces in the shortest possible time.
With our equipment, you can achieve the finish you want, whether it's a fine or coarse surface texture.
Your advantages:
Years of experience
High quality and precision
Easy to use
Lifting with compressed air - the T series
Outstandingly flexible and robust vacuum lifter for in-house transport, e.g. for loading and unloading at saws or grinding machines.
Your advantages: In-house production and many years of experience in the production of vacuum lifters. Short delivery and service times even for special designs.
Lifting of smooth and rough surfaces
Movable and 90° rotatable suction plates
Suction plates individually lockable
Continuously pneumatically tiltable up to 90° with joystick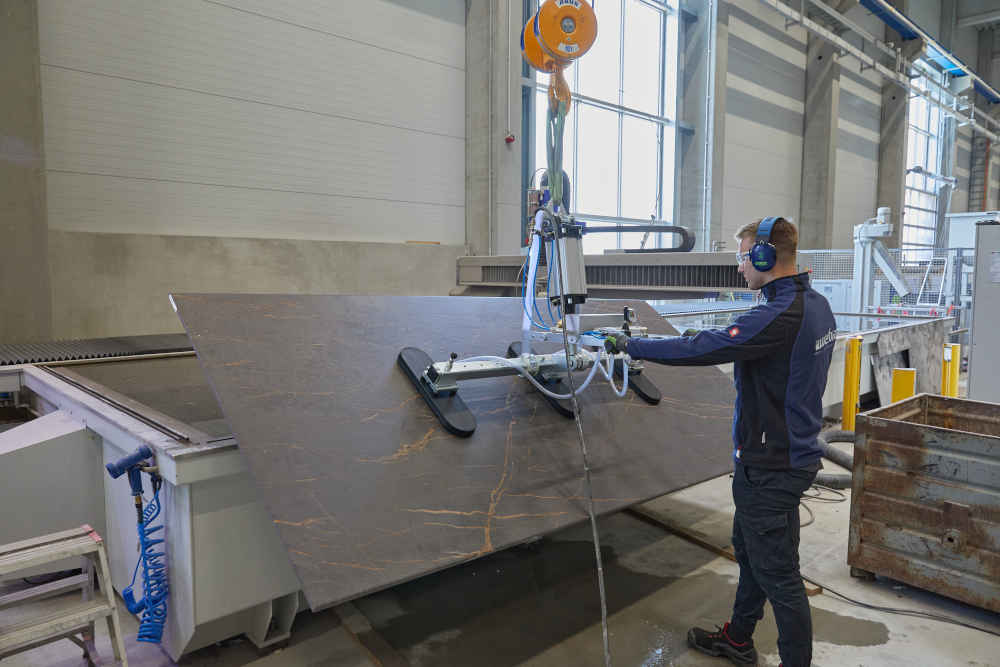 weha compressed air service
We will be happy to advise you on any technical questions you may have on the subject of air tools. Contact us today to learn more.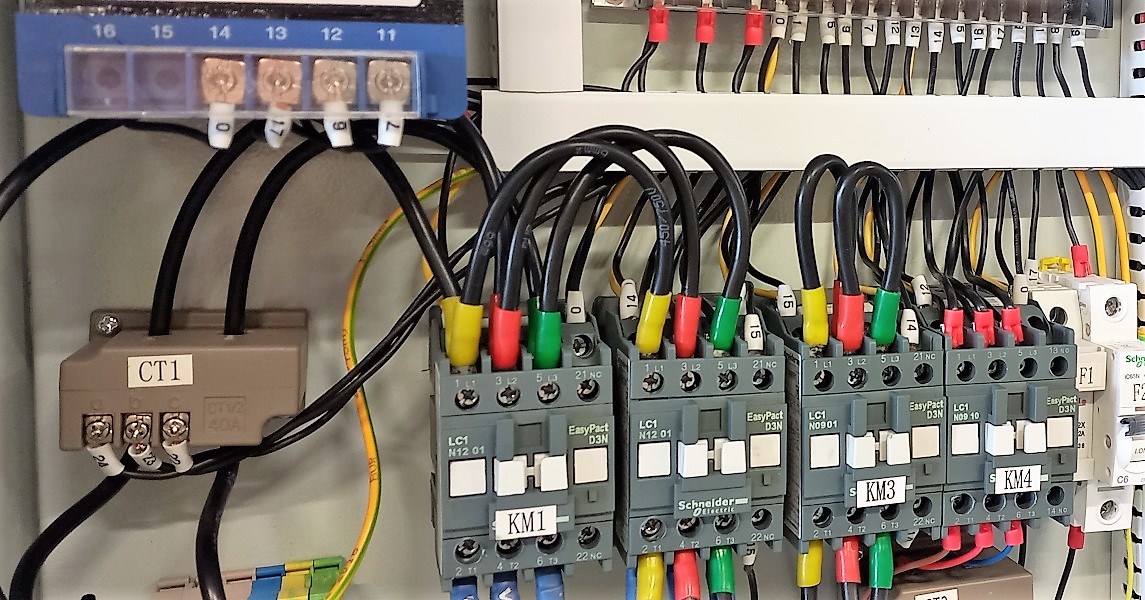 Other interesting categories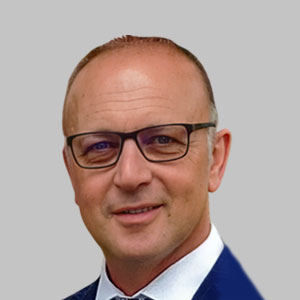 If you have any questions about our products, please feel free to contact me at any time.