Support for the campaign Stone makes you proud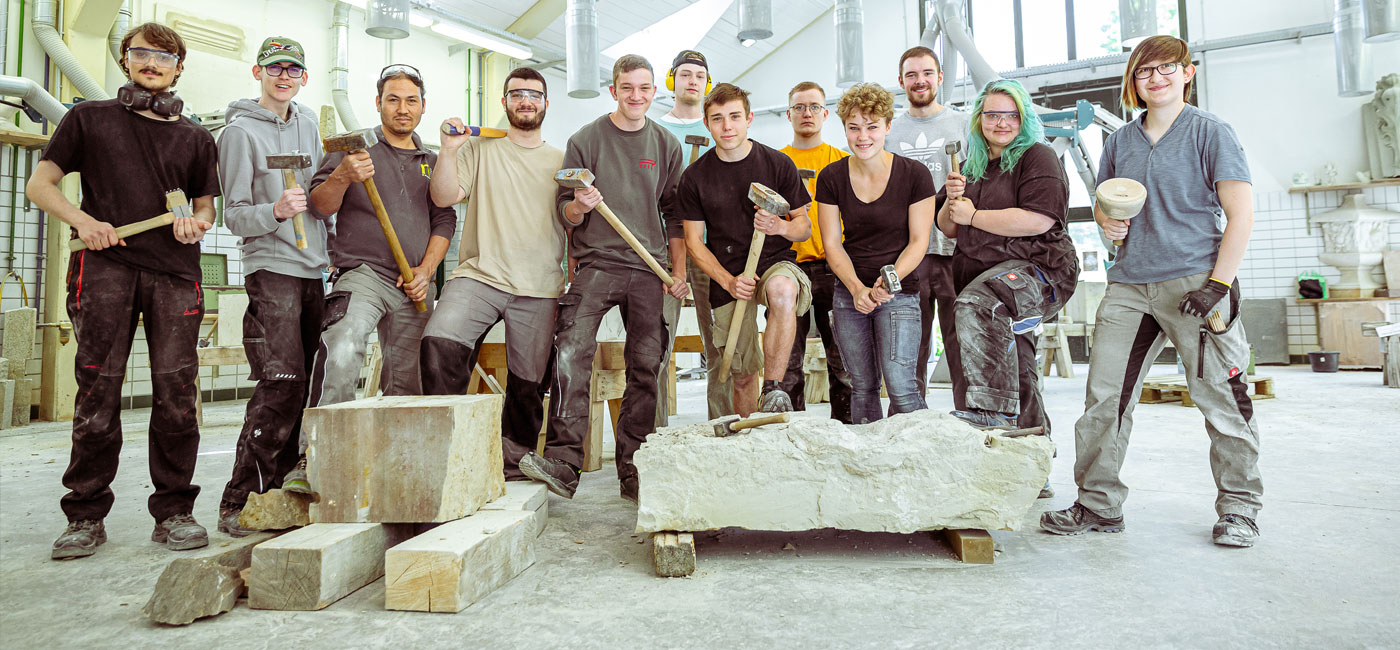 Support for the campaign Stone makes you proud
Image campaign for the stonemasonry and stone sculpture trade
The "Stone makes you proud" campaign promotes the stonemasonry trade with snappy slogans and emotional photos. The initiator is bbw, the vocational training center for the stonemasonry and sculpture trades. With slogans such as "passion for crafts? Then get stuck in" or "Working with stone is awesome", young people and their parents are encouraged to find out about the advantages and opportunities of training as a stonemason or stone sculptor by means of T-shirts, posters and social media.
The aim of the campaign, launched in 2022, is to present apprenticeships, which have so far been perceived as dusty by the public, as modern, unconventional and cool. The trades are portrayed in a relaxed and casual manner, with a witty twist and a self-confident dig at conventional career paths such as high school graduation and university studies. According to surveys conducted by the bbw, the campaign has been well received, both by the companies that promote the campaign and by the target group.
For weha Managing Director Robert Beck, the bbw campaign is very successful: "The campaign 'Stone makes you proud' - is a great example of how to address such an important issue as the shortage of skilled workers and trainees in the industry in a creative and effective way." For Robert Beck, this proves how to get people excited about working in the natural stone industry while fostering pride and appreciation for the craft. Richard Hering, Managing Director of weha, also emphasizes the importance of the campaign for the entire stonemasonry trade: "Targeted advertising in modern media and a strong presence in social networks can achieve a high reach, thus reaching a large number of people. We at weha are also proud to be a long-standing partner of this industry and are happy to help bring this campaign into focus."
This commitment gives the motto "weha | successful together" even more weight in the stone industry.
For more information, please visit the official homepage www.steinmachtstolz.de