Grave decoration for demanding designers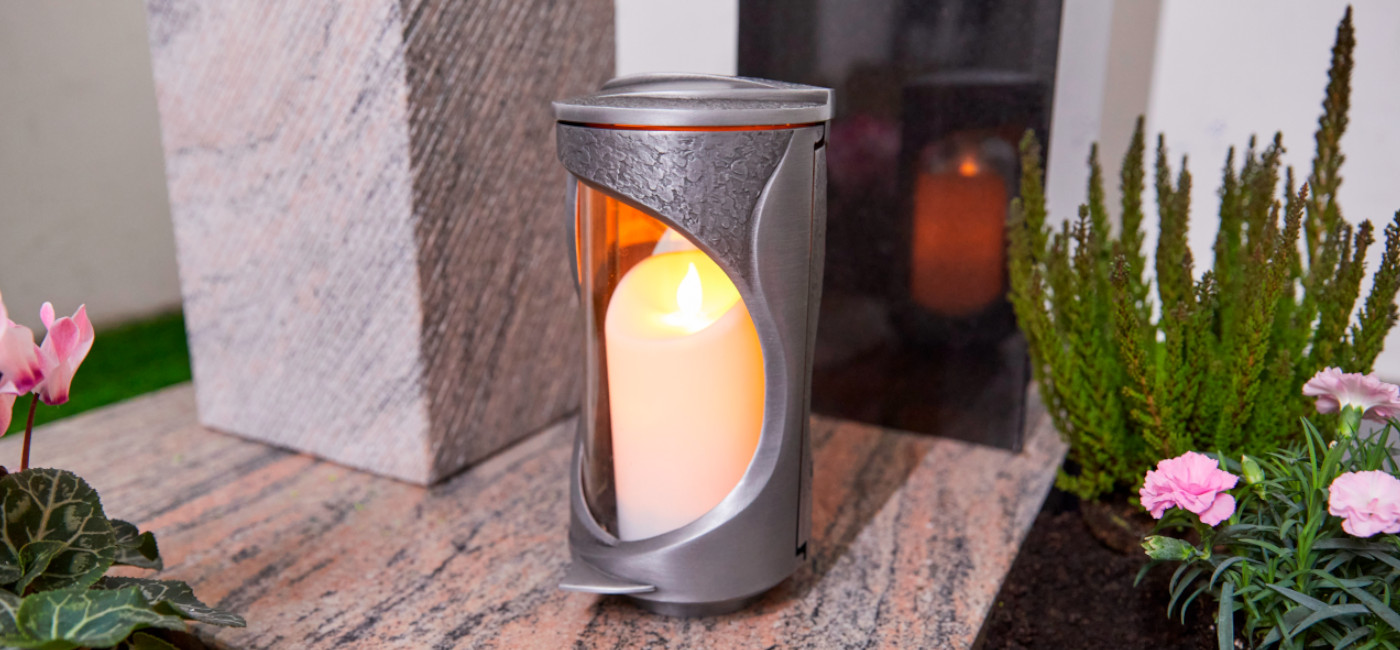 New releases in the grave decoration
Grave decoration for demanding designers
The trend in grave decoration is clearly moving towards quality and variety, as the new releases in the weha grave decoration range prove.
The modernly designed lanterns, vases and holy water vessels are again increasingly showing a handcrafted look. Great advantages are offered above all by the individual patination from the company's own bronze atelier: Sets can be ordered to match a figure and the lettering, giving customers a uniform appearance for the gravesite.
The milled letterings from in-house production are very popular. In addition to the advantages of the coherent, easy-to-mount lettering, stonemasons particularly appreciate the short delivery times of 5-7 working days. The newly introduced Laurina combines a dense typeface with good legibility, ideal for stelae, for example. In addition to the six different weha fonts currently available, the company's in-house production facility allows any DXF file provided by customers to be implemented as a milled font. Marmofarina, porcelain images and glass elements round off the weha range.