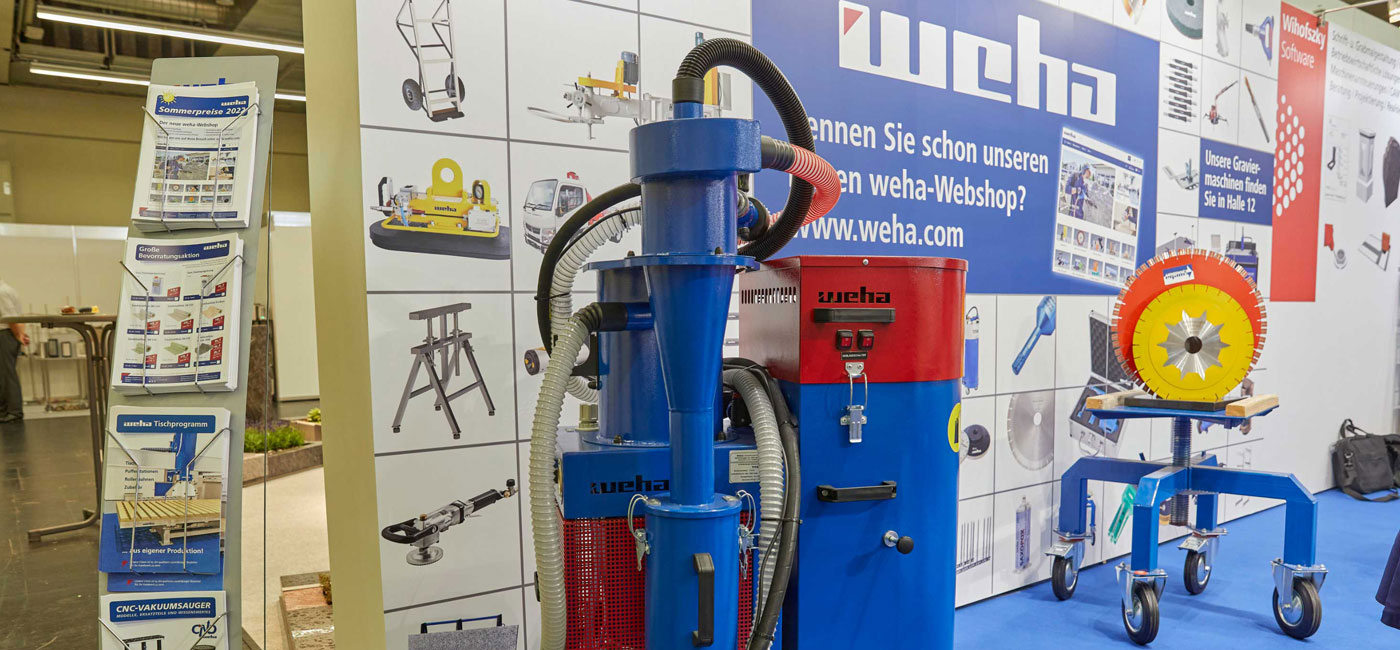 After a four-year break from the trade fair, the organizers and participants of Stone+tec 2022 drew a good balance. According to the motto "class instead of mass", weha focused on important product highlights and solutions for automation with exhibition booths.
The shortage of skilled workers and increasingly tight delivery times are accelerating the trend towards automation in the stone industry. All stonemasonry companies are confronted with the same question of how the large order backlog can be managed with ever fewer skilled personnel and in ever shorter time. Therefore, machines and equipment that effectively and precisely manage time-consuming work steps are in demand in the weha range.
At a joint booth with Burkhardt-Löffler, weha presented the mobile and powerful Titan Kompakt pressure blasting unit designed for cemeteries and workshops. Visitors also learned about the versatile range of weha cut-off wheels for all common applications and material types. Among the machines, the newly presented KSL-B Edge grinding machine from machine partner Burkhardt-Löffler took center stage. During the development of the KSL-B, weha's experience and suggestions from stonemasons were incorporated. The result is a high-performance, long-life belt machine for edge processing with the well-known quality features of the table machines. At the second weha booth, the Pantograph 1215 S from weha partner GTech could be seen live in action. The stationary CNC engraving machine performs engravings, recessed raised inscriptions as well as ornaments on gravestones or stone slabs in high quality.
In addition to the presentation of innovative products, the weha trade fair appearance also served above all as a personal exchange with users from trade and industry. In the discussions, the weha webshop was presented as a central tool for order processing that is available around the clock.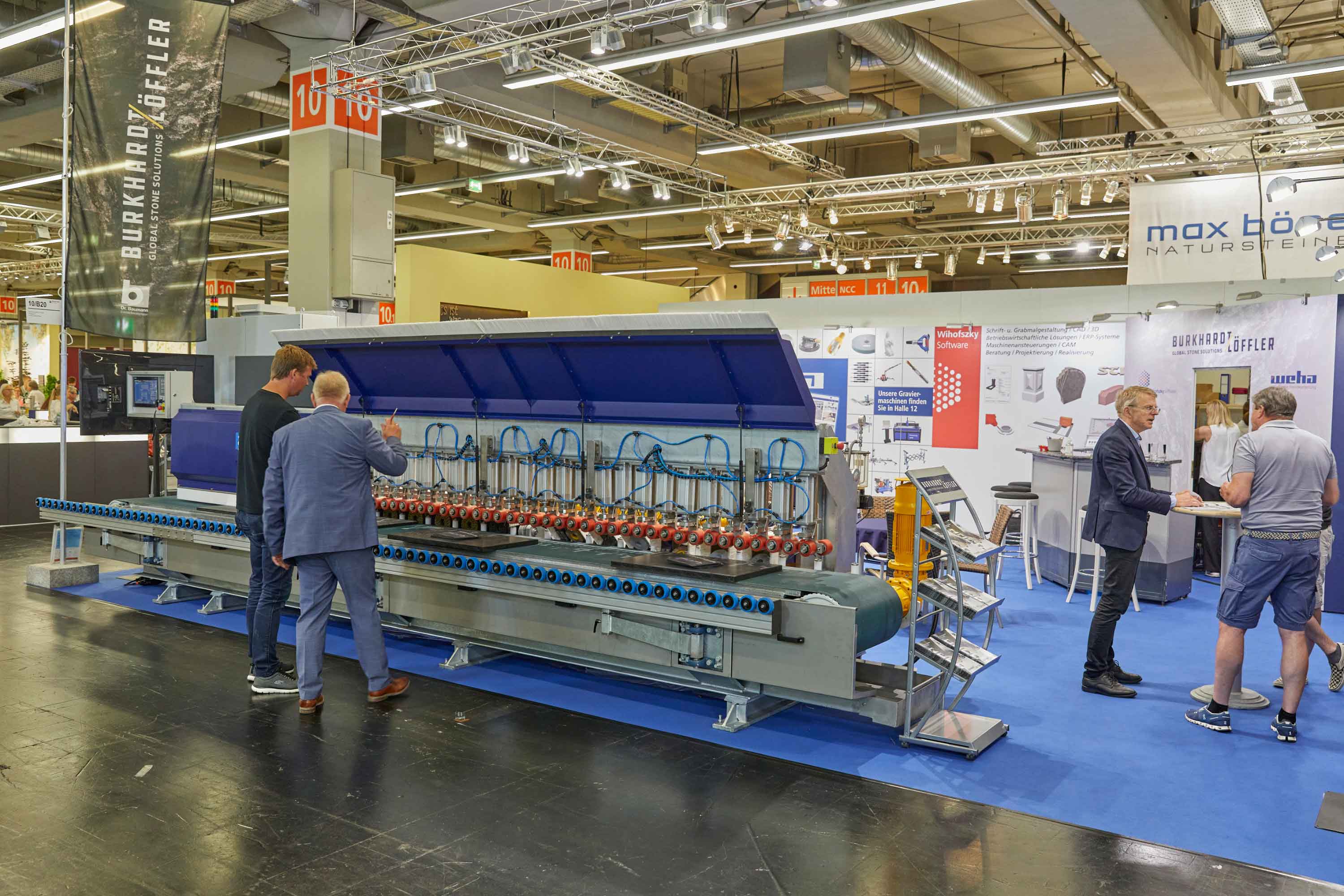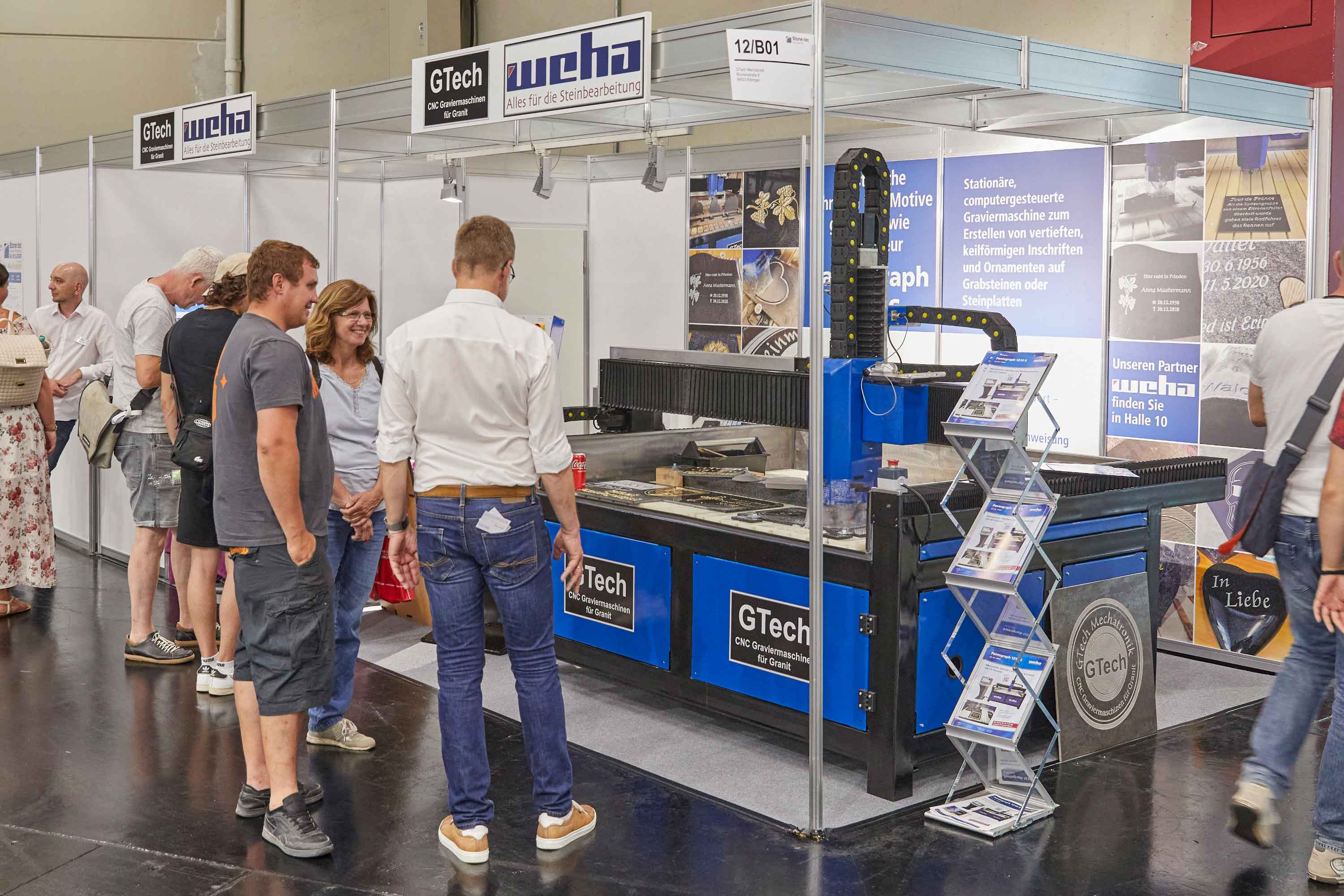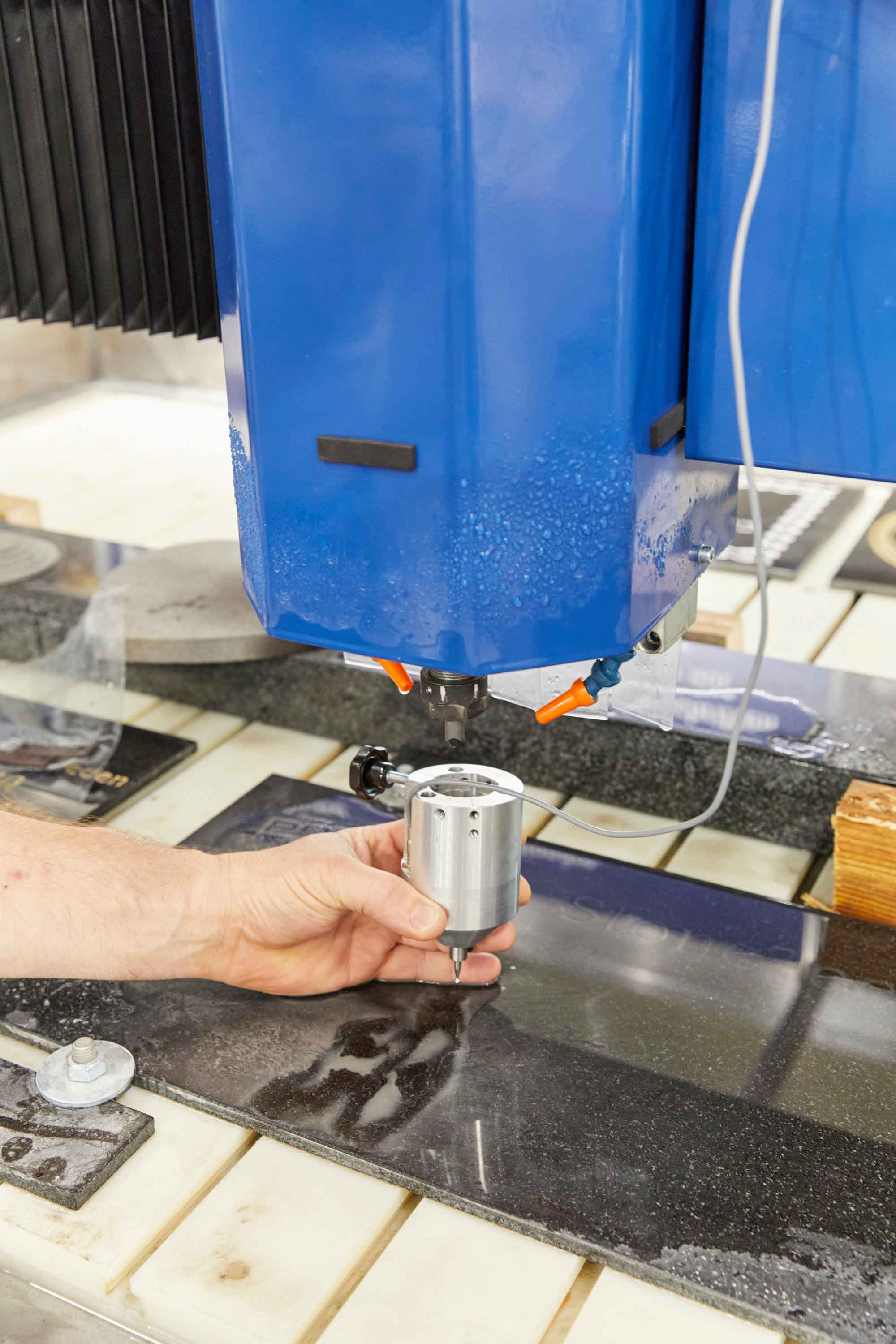 For weha Managing Director Stefan Deschler, the trade show was a positive success: "The total number of visitors and also the frequency at our two booths clearly exceeded the expectations. In particular, the focus topics we set on automation met with a good response."