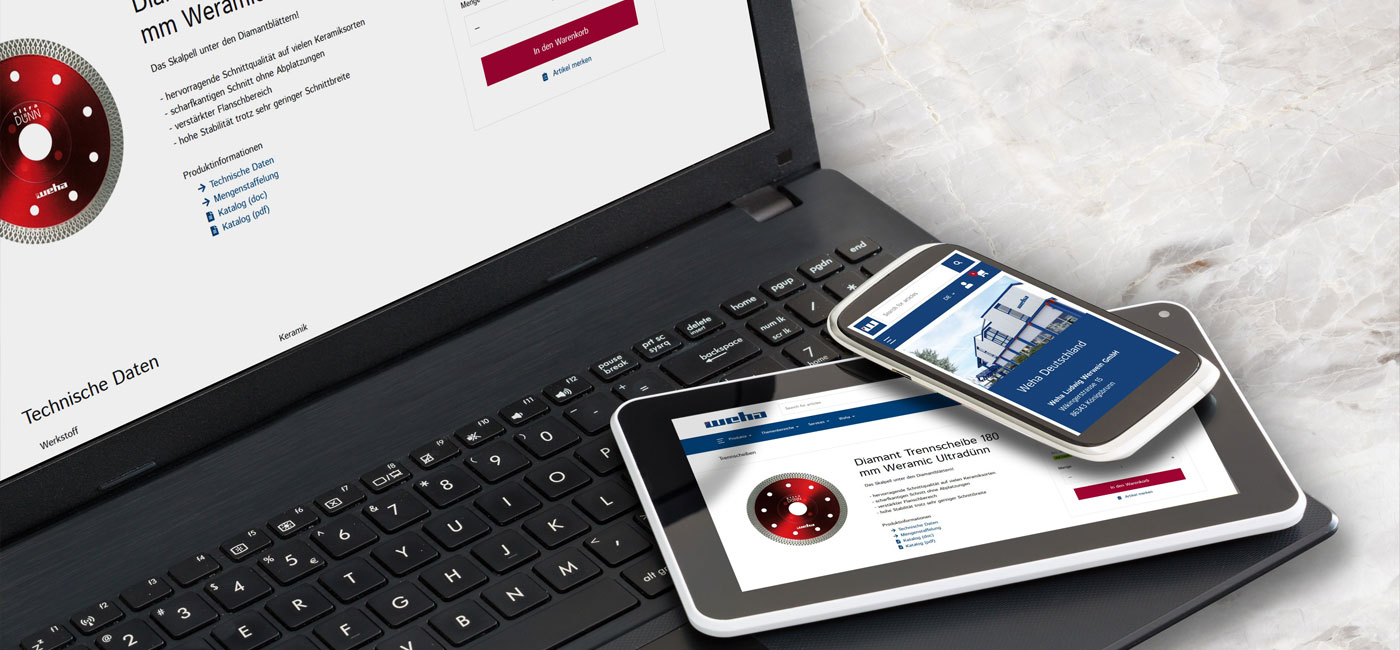 At the beginning of 2022, weha presents the new Webshop. Clear product displays, shorter paths to the desired product and quick guidance via online chat are the most important innovations for visitors and customers.
The Webshop, which has been redesigned from scratch, provides weha customers with comprehensive information on the various product worlds. Tools, Supplies, but also investment goods such as trucks and CNC machines are presented even more clearly than before. When selecting the right product, conventional listings have been replaced by the modern presentation via variants. When looking for a grave lantern, users no longer scroll through long lists, but conveniently select based on available designs such as size and patination. This also leads quickly to the goal on mobile devices such as tablets or smartphones.
The item lists requested by many customers also bring more convenience. In the future, buyers will be able to create individual item lists in the store, as they are known from other large online stores. Previous orders are displayed as well as invoices, watch lists or items that are required on a regular basis.
New written offers also save time: To order a product, you scan the QR code on the offer. In the online store, the offer is automatically converted into an order and prepared for speedy shipping.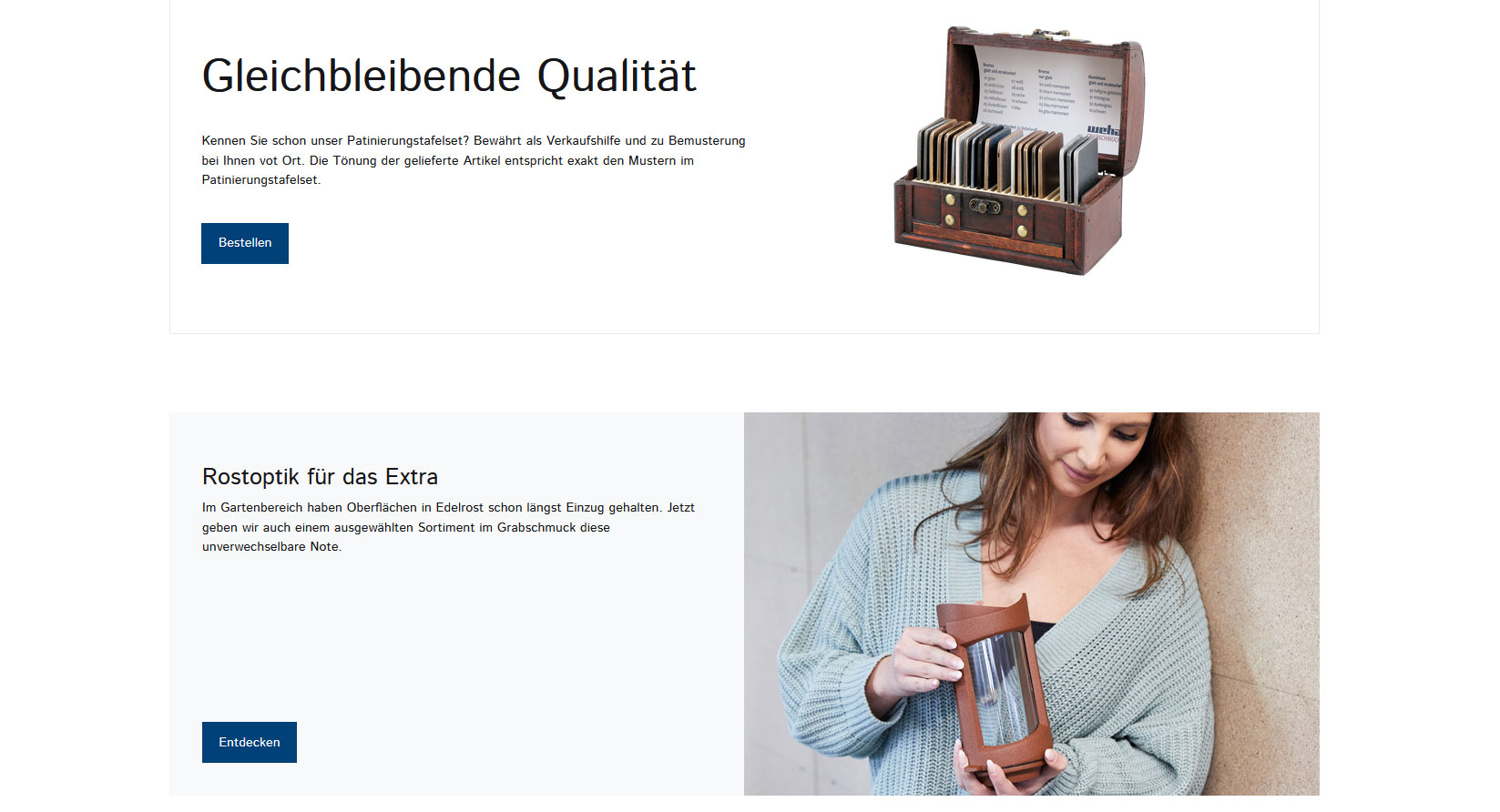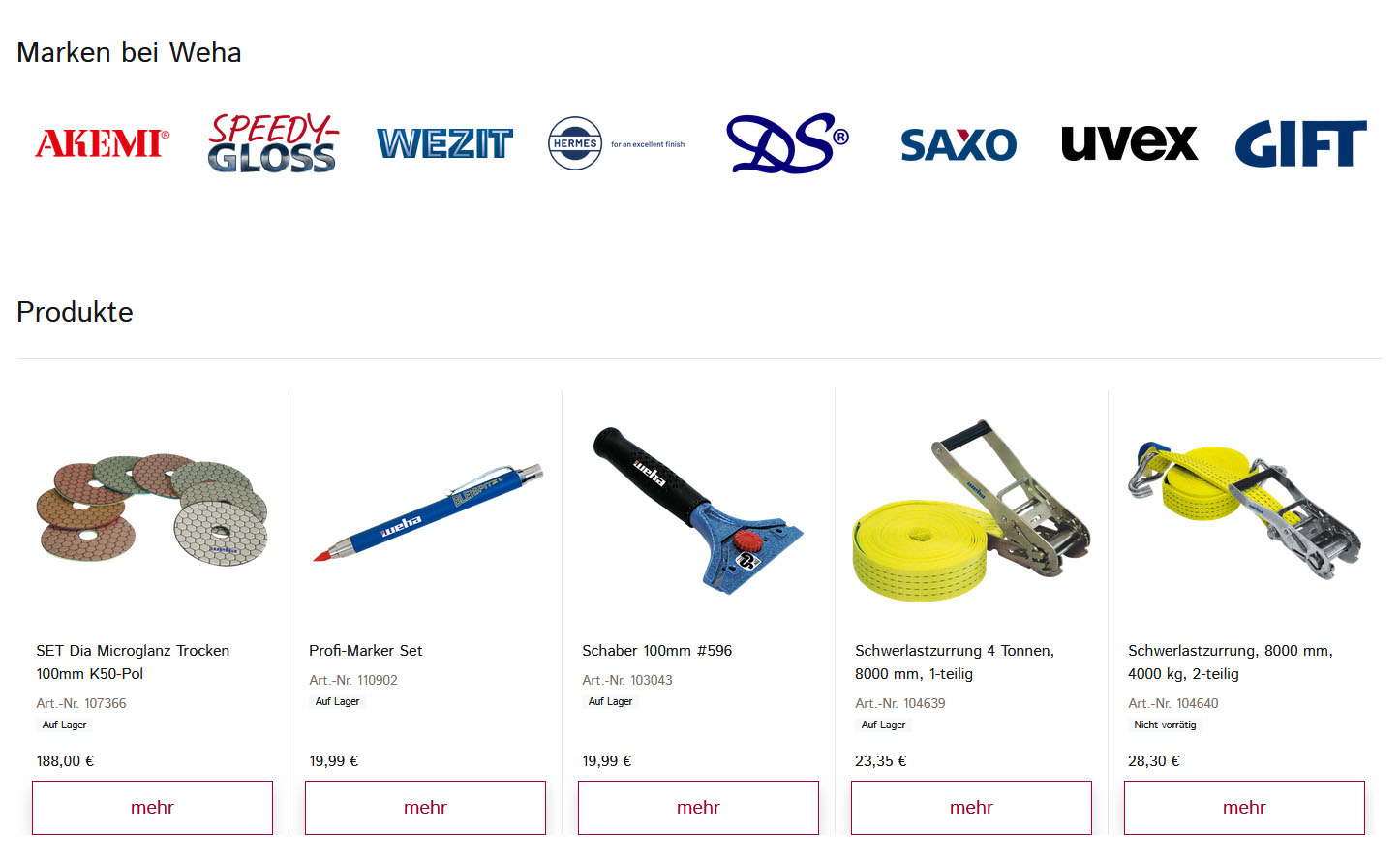 Another important new feature is the chat function. During business hours, customers can use the chat to get in touch directly with an advisor within a few minutes. Details about products or technical questions can therefore be discussed quickly and specifically in a personal exchange.