Order and tidiness in the workplace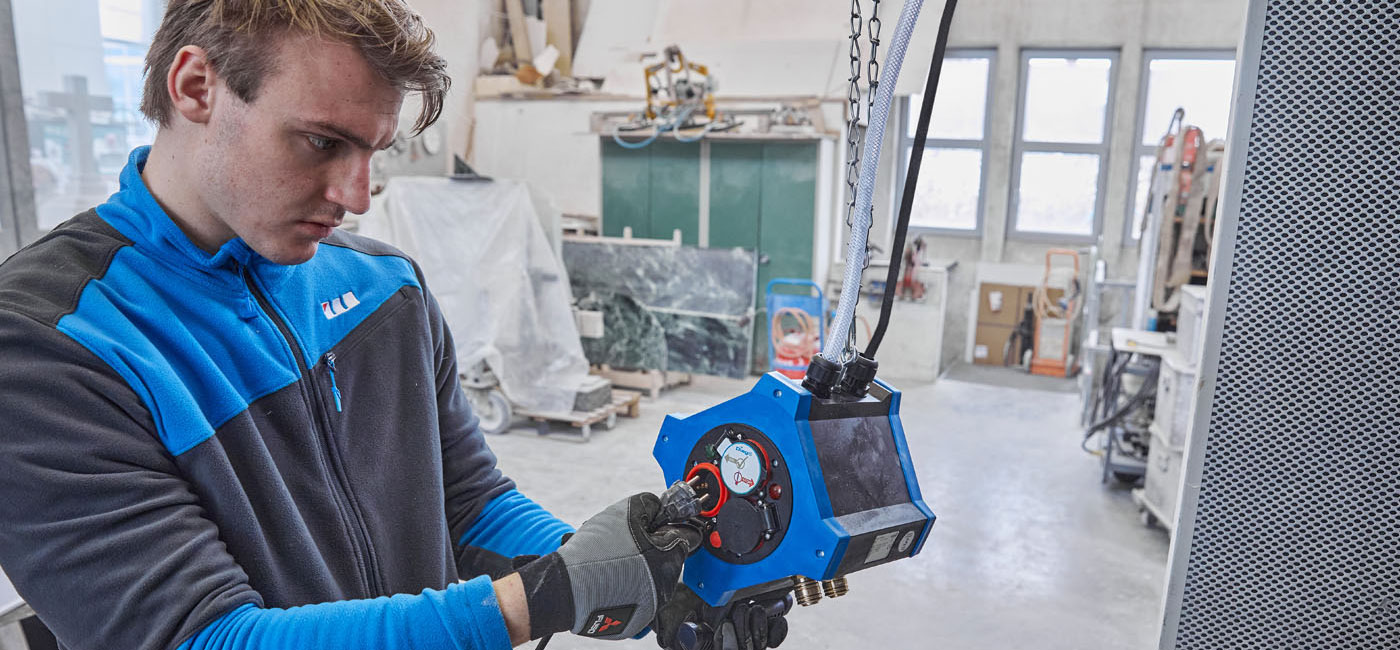 Order and tidiness in the workplace
Updating the material store, untangling the cable tangle or vacuuming grinding dust more effectively - all of these things promote safety and productivity. To make sure that these good resolutions can be put into practice in 2022, weha offers many practical tools for everyday work.
Order and cleanliness in the workplace not only serve to enhance the company's reputation, but also ensure a good working atmosphere. In addition, they make a significant contribution to the safety and health of employees. The importance that stonemasons attach to this topic is described by weha Managing Director Stefan Deschler: "It's not just about a one-off, quick tidy-up, but about the permanent design of safe and organized work areas." Visible achievements include not only more attractive workplaces and higher employee motivation, but above all a better overview. Careful handling of raw materials, tools and machines saves tiresome searching and increases productivity. At the same time, clean work reduces complaints about scratches or dirt on the workpiece. From an employer's point of view, the topic is also essential for personnel planning, as a tidy company is easier to recruit new employees.
A "tidy" appearance is also essential on the construction site. This gives the customer the good feeling of having chosen the right craftsman as a partner.
weha offers a variety of products that enhance the theme of order and cleanliness. In addition to a modern dust extraction system with effective dry filters, these include the hose reel. The practical device protects the compressed air hose from damage. The compact distribution cube for compressed air and electrical cables also prevents dangerous tripping hazards.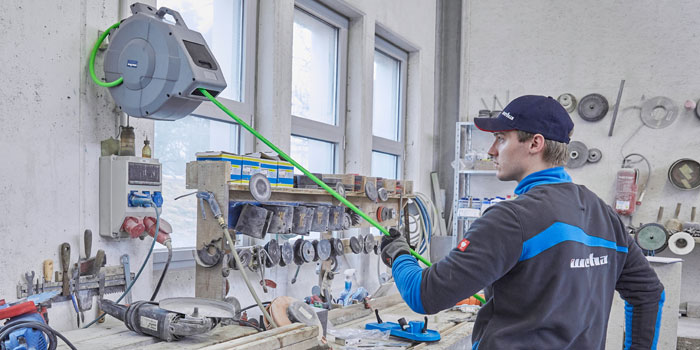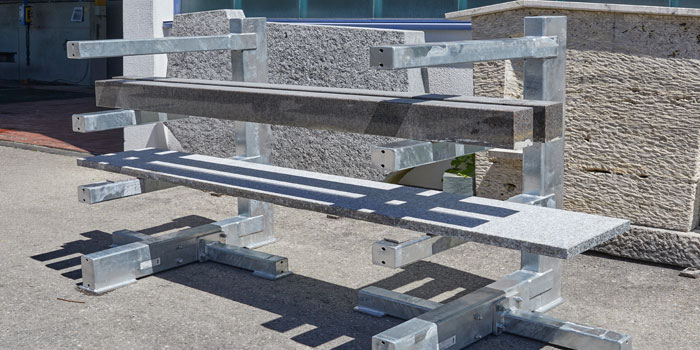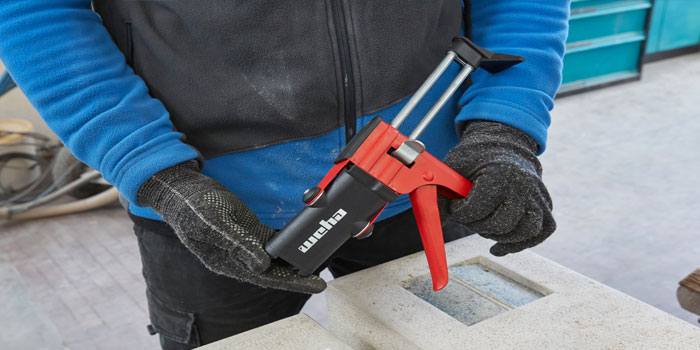 The Solo shelf stand with a load-bearing capacity of up to 2.4 tons keeps heavy cuttings and edgings tidy. The cartridge press produces clean glue joints for bronze letters. In the cartridge, the compound is mixed ready-to-use in the correct ratio, eliminating the need for blotting and mixing of putty and hardener on cardboard scraps.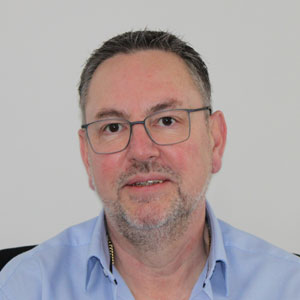 If you have any questions, ideas or suggestions for improvement, please feel free to contact me at any time.